Abstract POETRY Prize:
$500 CASH AWARD for "BEST POETRY SELECTION"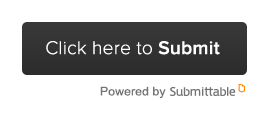 Submission Guidelines:
For this award, Abstract will consider submissions of up to five (5) previously unpublished poems in any form, style, or genre. Submissions may contain a total word count, including titles, of no more than 3000 words. Poetry should be single-spaced and/or formatted as it should appear in publication. Special formatting requirements (i.e. for "concrete" poets) can sometimes be accommodated. Describe any such special requirements in the cover letter. Each poem should begin a new page. All submissions should be set in 12-point Times New Roman and should be formatted with one-inch margins and sequentially numbered pages. The submitter's name and contact information should appear at the top of the first page. Subsequent pages should use the author's name and email address as a header. The poems to be considered should be contained in a single file. Submissions must be in one of the following file formats: .doc, .docx, or .rtf.
Conditions:
All titles in submission to the contest are eligible for the $500 prize as well as for publication in the magazine, in the Abstract blog, and for promotion through Abstract's social media presence. Anyone associated with the editorial team at Abstract magazine is ineligible for the award as are current and former students of the contest judge. As a condition of publication, Abstract reserves First North American Rights and one-time worldwide Internet rights to new work. Abstract also reserves the right to permanently archive the work(s) online and to consider it/them for an annual anthology release. Thirty (30) days following publication, all other rights revert to the writer. In the event new work(s) first appearing in Abstract is/are reprinted elsewhere, Abstract should be credited as the first publisher.
Reading Fee:
Each submission should be accompanied by a $12 reading fee, payable through the Submissions manager. Writers may offer more than one submission, but each submission must be accompanied by a separate $12 reading fee.
Simultaneous Submissions:
Abstract accepts simultaneous submissions. Submitters should  immediately notify Abstract by email to [email protected] if work under consideration for the Abstract Poetry Prize is accepted elsewhere. Abstract's reading fees are not refundable.
Cover Letters:
Submitters should include a short cover letter containing the titles of the works submitted, the submitter's contact information, a third-person biographical profile (up to 50 words) that references the submitter's background and a recent publication history that lists up to three publications. Submitters should also describe any unusual formatting requirements that might be necessary for appropriate display of the work.
Reading Periods:  
The 2017 reading period for the Abstract Poetry Prize opens March 15 and closes June 15. The winner will be announced July 4.
Judging:
Abstract editorial staff will screen for 10 finalists. Winner will be selected by the contest judge.
Judge:
The judge for this year's prize is Thylias Moss, who in the words of Charles Simic, is "a visionary storyteller, a major figure in contemporary American poetry." Thylias Moss is Professor Emerita in the Departments of English and Art & Design at the University of Michigan. She is the author of 13 published books and the recipient of numerous awards and honors, among them a MacArthur Fellowship and a Guggenheim Fellowship. Her 11th book, Wannabe Hoochie Mama Gallery of Realities' Red Dress Code: New & Selected Poetry was released by Persea Books in October 2016. https://www.youtube.com/user/forkergirl is the link to her Youtube channel where she develops her aesthetic of "Limited Fork Theory."
Response Times:
Response times vary from one to twelve weeks.